Masks will be worn at all times in the Media center.
Remember to use social distancing and stay six feet apart.

Students and teachers will sanitize their hands when entering the Media Center and after handling the printers, computers, or any books. Everyone should only touch books they intend to borrow.

Books will be quarantined for 96 hours before reshelving or loaning out.

There will be only one class at a time in the Media Center.

Teachers may send one student at a time for in-person book check out or printing.
To access databases at school type: destiny.warsaw.k12.in.us
To access databases away from school type: https://destiny.warsaw.k12.in.us
Don't forget to pick up usernames and passwords in the Media Center.
MEDIA CENTER READING OPPORTUNITIES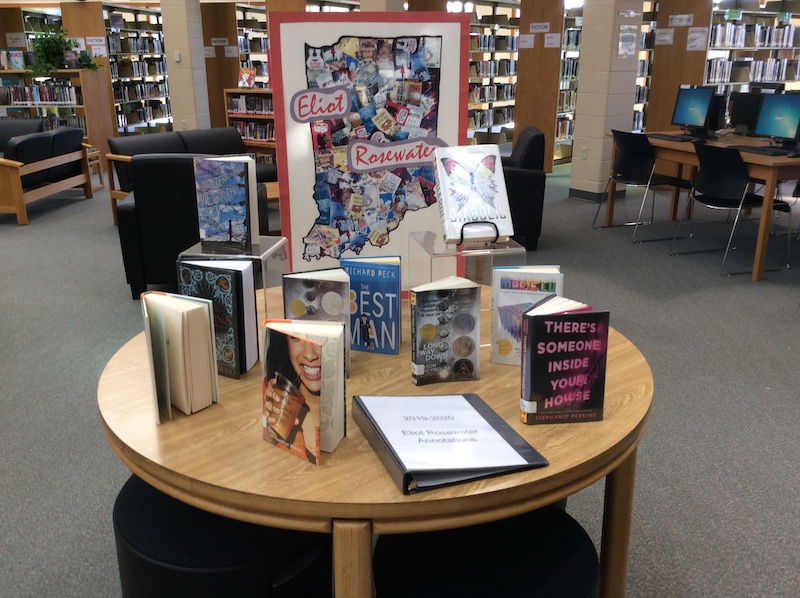 We encourage you to read! You have so many options for entertainment, so it's important to remind you to spend time reading for pleasure; it's free, fun, and can be done anywhere! We have several ways that will help you explore our books.
WCHS Fiction Collection
Our fiction collection is now generified. Generification means fiction books have been shelved according to their specific subject. It is just like a book store. For example: Do you want a fantasy book? Now you can quickly browse all the fantasy books in one specific section.
Ebooks
Don't forget we have a wide variety of fiction and non-fiction ebooks. Use the Mackinvia app with your regular school login and password. The Overdrive app will require using your Warsaw Public Library card number. Video tutorials about how to use the apps are available on the WCHS Destiny Page.
Eliot Rosewater Indiana High School Book Award
WCHS participates in the Indiana Library Federation's Eliot Rosewater Book Award Program. The book list and books are displayed in the Media Center. Read one of the nominated books and you will then be eligible to rate it. The ratings are sent to Indianapolis in April to be added to student ratings from all over the state to decide which book will be the winner. Read one or read them all!
WCHS Golden Book Award
Every nine weeks the Media Center awards the WCHS Golden Book Award to the class that has checked out and read the most books from the Media Center. Help your class receive the traveling award!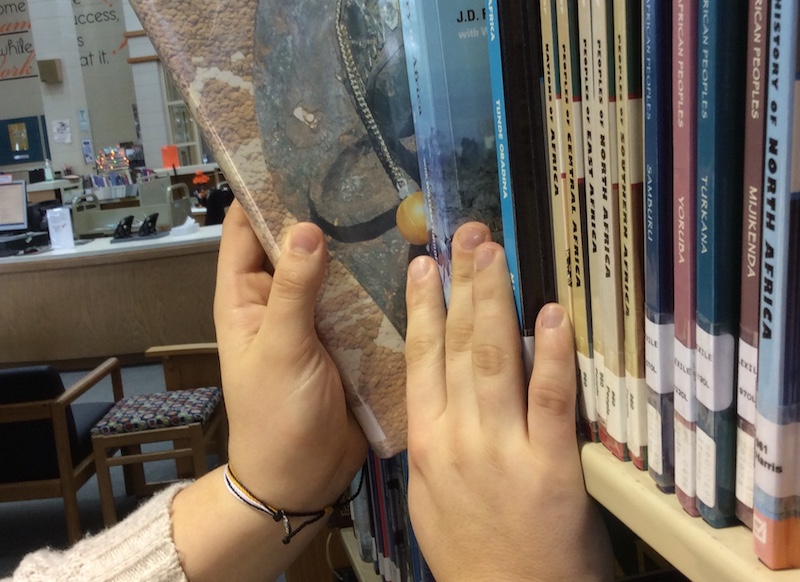 Hours
The Media Center is open during regular school hours.
The Media Center will be open with limited availability before and after school according to the following schedule:
Before School: Tuesday - Friday 7:15 am to dismiss to class at 7:45 am
After School: Monday - Friday 3:06 pm to dismiss at 3:45 pm

Books
Students may check books out for three school weeks. Students may renew that book if they have not finished with it. Please remember to bring the books back on time. There are no overdue fines. A replacement fee will be incurred if the book is lost or is damaged.
Books may be placed on hold using destiny.warsaw.k12.in.us or the Destiny Discover app. Use your login and password. Books will be delivered to the classroom.
Media Center Behavior
Please follow all the WCHS school rules. Please be respectful, act responsibly, and try to build relationships with one another.
Computer Use
Computers have been placed in the Media Center for acceptable educational purposes.
Teacher Scheduling
We want to collaborate with teachers as much as possible. Teachers, please contact Ms. Beck. Teachers, you may sign up to use the Media Center through Eduphoria. If you have any questions, please contact us.
Classes in the Media Center
Even though classes may be in the Media Center, it will remain open to students with passes from a teacher for necessary services.